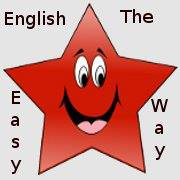 English The Easy Way
Everybody Can Learn English
English Grammar
Indefinite Pronouns
Indefinite Pronouns
Someone - Someone wants to meet you.
Everybody - Everybody can learn English.
Nobody - Nobody wants to help me to study for the exam.
Nothing - Nothing is going to happen today.
Everything - Everything looks so good.
Anything - Anything is OK to bring to the party.
They - They say English is important to learn.
No One - No one cares!!
Indefinite Pronouns