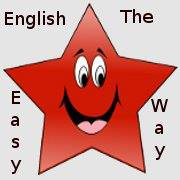 English The Easy Way
Everybody Can Learn English
Learn Grammar Online
Learn Grammar Online
English Grammar is a way that we organize words to make it easier to communicate. If we did not have grammar, it would be much harder to communicate.
We want to make learning Grammar easy & simple to understand. We offer many lessons & quizzes to help you.
Learning grammar takes a little time.
We are sure that with strong determination you will be able to speak English like a native English speaker.
Get started just click on one of the links below.... Good Luck!!
Learn Grammar Online