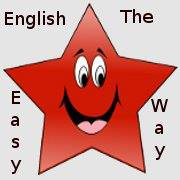 English The Easy Way
Everybody Can Learn English
English Grammar
Countable Nouns
Countable Nouns
Countable Nouns – are nouns that can be counted
One Apple – I have one apple.

Five Children – There are five children in the park.
Four Dogs – My friend has four dogs.
There are two kinds of countable nouns:
Singular Nouns - are nouns have have only 1 of something

I have one ball.
We have a car.
The girls want a cat.

Plural Nouns - are nouns that have two or more of something

We have three children.
I have two cars.
The red houses are very big.
What are countable nouns:
A countable noun is a type of noun that can be:
presented in both the singular form and the plural form
represented by a number, such as two cats, five books
| Rules For Using Singular Countable Nouns | Rules For Using Plural Countable Nouns |
| --- | --- |
| 1. A determiner must be used before noun (or adverb if adjectives are used, such as a, the, this, one, ours, his etc. | 1. A determiner is optional before noun (or adverb if adjectives are used. |
| 2. The article "a" or "an" can be used. | 2. The articles "a" or "an" can not be used. |
| 3.Only the number one can be used to state the amount. | 3. Any number bigger then two can be used to state an amount. |
| 4. Possessive adjectives my be used such as my, his, our etc. | 4.Possessive adjectives my be used such as his, our, etc. |
| 5. Quantifiers can not be used. | 5. Quantifiers can be used, such as some, any, many, a lot etc. |
| 6. A demonstrative adjectives can be used such as this, those etc. | 6. A demonstrative adjectives can be used such as this, those etc. |
| Nouns | Nouns In The Singular Form | Nouns In The Plural Form | Nouns Represented By A Number |
| --- | --- | --- | --- |
| dog | The dog is big. | The dogs are big. | There are six dogs in the room. |
| boy | The boy is tall. | The boys are tall. | There are three tall boys in my class. |
| car | Our car is green. | All the cars at work are white. | There are six cars parked on my street. |
| window | The window is big. | The windows are clean. | The room has three window. |
Countable & Uncountable Nouns Quiz
Countable Nouns
Abstract & Concrete Noun Quiz #3
Countable & Uncountable Nouns Quiz
Plural Nouns Spelling -s or es
Abstract Noun & Concrete Noun Quiz #1
Abstract Noun & Concrete Noun Quiz #2
Abstract Noun & Concrete Noun Quiz #3
Abstract Noun & Concrete Noun Quiz #4
Abstract Noun & Concrete Noun Quiz #5