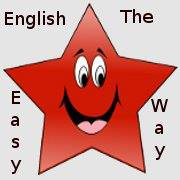 English The Easy Way
Everybody Can Learn English
English Grammar
Subject Pronouns
Subject Pronouns
Warning
: include(/Include/adsense-box1.php): failed to open stream: No such file or directory in
/home/engli113/public_html/Nouns/Subject_Pronouns.php
on line
76
Warning
: include(): Failed opening '/Include/adsense-box1.php' for inclusion (include_path='.:/usr/lib/php:/usr/local/lib/php') in
/home/engli113/public_html/Nouns/Subject_Pronouns.php
on line
76
What are subject pronouns?
A subject pronoun is a personal pronoun that is used as the subject of a verb.
Here is a list of subject pronouns, I, you, he, she, it, we, you, they, what, and who.
My mother is at home. She is cooking dinner.
My brother is a great student. He wants to be a doctor.
The girls are learning English. They want to speak English well.
Peter works in the office. He is my boss.
Sandy is my best friend. She lives near me.
Phil sometimes takes me to work. He is very kind to me.
Subject Pronouns
Warning
: include(/Include/adsense-box2.php): failed to open stream: No such file or directory in
/home/engli113/public_html/Nouns/Subject_Pronouns.php
on line
105
Warning
: include(): Failed opening '/Include/adsense-box2.php' for inclusion (include_path='.:/usr/lib/php:/usr/local/lib/php') in
/home/engli113/public_html/Nouns/Subject_Pronouns.php
on line
105
Warning
: include(/Include/nouns-list.php): failed to open stream: No such file or directory in
/home/engli113/public_html/Nouns/Subject_Pronouns.php
on line
106
Warning
: include(): Failed opening '/Include/nouns-list.php' for inclusion (include_path='.:/usr/lib/php:/usr/local/lib/php') in
/home/engli113/public_html/Nouns/Subject_Pronouns.php
on line
106