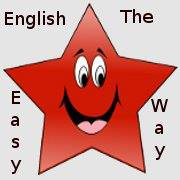 English The Easy Way
Everybody Can Learn English
Resumes & Cover Letters
Chronological Resume
Chronological Resume
What is a chronological resume?
Chronological resumes are used to emphasizes a stable and established employment history, within a specific industry. Chronological resumes are also referred to as a " traditional resume ".
A chronological resume is a resume that emphasizes your work experience.
When writing a chronological resume, write your most resent experience first with your last job that you choose to put will be the last job on your list. If you are still working list your current job first.
The work experience includes section should include:
title of the position you held/hold

the name of the company

the town/city of the company

the dates you worked at the company
Who should choose to a chronological resume?
A chronological resume is for people that have an established employment history.

Anyone that has a education that is directly related to the job position that you are applying for.

If you are applying for a job within the same field.

You climbed up the career ladder over the years.

You don't have gaps in your employment history.

You can prove and state your accomplishments and achievements in your career.

You have an impressive employment history.
What are the sections of the chronological resume?
Each person is different so each resume is different. Your resume should reflect on your skills, education and experience. The common sections of the chronological resume are:
Personal Information - name, address, phone numbers, e-mail
Objective - is optional
Profile - Summary of Qualifications - is an alternative to an objective. It is used to state your skills and talents.
Experience - list your work experience, volunteer experience and any other experience that you feel is relevant to the job you are applying for. Your experience can be divided into different sections such as office experience, and technical experience.
write your experience using the past tense

state your skill clearly, don't let your skills get lost within your job descriptions
Employment History - can go under the experience section or you can add a separate section for your employment history. Your employment history should include:
the company

your position - title

dates of employment

a short description of your responsibilities and your tasks
Chronological Resume
Resume's Educational Information
Your Resume's Education Placement
What should included in a cover letter?