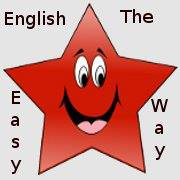 English The Easy Way
Everybody Can Learn English
English Grammar
Static Verbs
Static Verbs
Static Verbs - describes a state of being & can not be used in the continuous tense
Know - I know how to fix the car.
Wish - We wish we had a million dollars.
Have - We have two cars.
Belong To - Who does this coat belong to?
See - I see my friends everyday.
Hear - I hear my phone ringing.
Love - We love to go to the beach.
Hate - My student's hate to take exams.
Tip: Static Verbs - are usually used to state an emotion, possession, sense or thought
Static Verbs