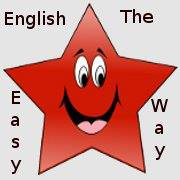 English The Easy Way
Everybody Can Learn English
Saving Money On Hotlels
Saving Money On Hotlels
Saving money on hotels doesn't mean "cheap hotels"
Bargain -
Here are a few good bargaining tips.
Room - Find out if you book a smaller room, a room without a view, or a room on a lower floor, if it will be less expensive.
Breakfast - Check the rates with breakfast, and the rates of the room without breakfast.
Special Occasions - honeymoons, graduation, 75th birthday party, reunions etc.
If you are planning to stay in the hotel, because of a special occasion or an event, find out if the hotel offers rooms at special rates.
Extended Stay -
If you are planning to stay at a hotel for an extended amount of time, ask if the hotel has special rates for an extended stay. Even if you are traveling from place to place, but you are planning to stay at the same hotel chain ask any special rates that they can offer you.
Business Trip -
Ask about special rates for business travelers. Many hotels have special rates for people traveling on business.
Discounts -
Group Discounts - If you need to book more then one room, find out if the hotel has special rate.
Hotel Suite - Instead of booking 2 separate rooms, find out the rates if you book a suite. Remember the extra beds in a suite are usually sofa beds, which could be less comfortable.
Student Discounts -
There are many places that offer student discounts, especially are traveling internationally. You will need a student card, usually with a picture ID. If you are traveling overseas it is best to find out about an international student card. The international student card gives excellent discounts on almost everything.
Discount Cards:
union workers
senior citizens
students
hotel workers, hospital workers etc.
military personal
car associations
Credit Card Discounts - Check with your credit card company to see if they can offer you any special deals or discounts.
Out of State/Country -
If you are traveling out of state or country you might be eligible to special discounts, or possibly be exempt for VAT if you pay in foreign currency if you are traveling abroad.
Frequent Flier Points -
Find out if you can use your frequent flier points toward your hotel stay. Check if you use your frequent flier points, check to see if there is any tax or extra charges that you would have to pay to use your frequent flier points.
Hotel Frequently Clubs -
Ask the hotel about frequently clubs, even if you don't do a lot of traveling. it might not cost you any money to join their club, and you will get a discount.
Airline Deals - If you are flying to a the destination, and you need a hotel, ask the airlines about any special discounts that they are available.
Travel Clubs/Organizations -
Travel organizations and car repair services such as AAA can offer you discounts on hotels.
Professional Advice -
Talk to a few different travel agents. Sometime different travel agents can get you different deals.
Call Direct -
Call the hotel directly, ask them about any specials, or discounts available for the time you are planning to travel. Remember to use the bargaining tips listed above. Don't be afraid to tell the hotel receptionist that their completion is offering a lower rate.
Reservation Centers/Internet Sites -
Reservation Centers -
There are many reservation centers that can give you better rates, because the reserve rooms in bulk.
Make sure that if you order a room via a reservation center, that the hotel accepts their reservations and that the reservation center is authorized to book reservations for the hotel. Call the hotel, and ask they if they are authorized to book reservations for the hotel.
Find out if the reservation center charges any fees, for booking the reservations.
Internet Sites -
There are a lot of Internet sites that can get you a good deal.
Last minute deals -
Last minute travel you can get some really good deals. There are many hotels that lower there prices at the last minute. There are some excellent Internet sites that specialize in last minute traveling.
1-800 number - 1-800 numbers are great for searching the lowest rate. Don't be shy about asking if they have a hotel that has a lower rate.
Advertised Prices -
If you find any advertised prices in a newspaper, radio, Internet etc. Ask about prices that you heard about and find out what the conditions are to receive the advertised price.
Coupons -
Look for coupons on the Internet, local papers, tourist sites etc. Remember to read the small print coupon says, and take the coupon with you.
Flexible Dates -
If you can be flexible about time you travel it could save you a lot of money.
Ask the about when the hotel rates are the lowest. It could be a difference of a few days or a week, and you could save a lot of money.
Hidden Charges -
Find out about hotel taxes, local taxes. service charges that are not included in the price of the room.
Parking fees - find out if there are parking charges, and how much parking will cost.
If you are travel outside your country, find out if you are able to pay in foreign currency and save on the VAT
Saving Money On Hotlels
Tips For Dealing With Nosy People
Finding A Car Mechanic - Part 1
Finding A Car Mechanic - Part 2
How To Deal With High Pressure Salespeople
Money Saving Tips On Hotels - Stay at good hotels, for less money!
Tips On Savings Money To Buy A House
Hidden Expanses When Renting An Apartment
Warning
: include(../php/main1c.php): failed to open stream: No such file or directory in
/home/engli113/public_html/Reading/Travel/Tips_Saving_Money_Hotels.php
on line
229
Warning
: include(../php/main1c.php): failed to open stream: No such file or directory in
/home/engli113/public_html/Reading/Travel/Tips_Saving_Money_Hotels.php
on line
229
Warning
: include(): Failed opening '../php/main1c.php' for inclusion (include_path='.:/usr/lib/php:/usr/local/lib/php') in
/home/engli113/public_html/Reading/Travel/Tips_Saving_Money_Hotels.php
on line
229
Warning
: include(../php/main2a.php): failed to open stream: No such file or directory in
/home/engli113/public_html/Reading/Travel/Tips_Saving_Money_Hotels.php
on line
230
Warning
: include(../php/main2a.php): failed to open stream: No such file or directory in
/home/engli113/public_html/Reading/Travel/Tips_Saving_Money_Hotels.php
on line
230
Warning
: include(): Failed opening '../php/main2a.php' for inclusion (include_path='.:/usr/lib/php:/usr/local/lib/php') in
/home/engli113/public_html/Reading/Travel/Tips_Saving_Money_Hotels.php
on line
230
Warning
: include(../php/main2b.php): failed to open stream: No such file or directory in
/home/engli113/public_html/Reading/Travel/Tips_Saving_Money_Hotels.php
on line
231
Warning
: include(../php/main2b.php): failed to open stream: No such file or directory in
/home/engli113/public_html/Reading/Travel/Tips_Saving_Money_Hotels.php
on line
231
Warning
: include(): Failed opening '../php/main2b.php' for inclusion (include_path='.:/usr/lib/php:/usr/local/lib/php') in
/home/engli113/public_html/Reading/Travel/Tips_Saving_Money_Hotels.php
on line
231
Warning
: include(../php/footer1a.php): failed to open stream: No such file or directory in
/home/engli113/public_html/Reading/Travel/Tips_Saving_Money_Hotels.php
on line
232
Warning
: include(../php/footer1a.php): failed to open stream: No such file or directory in
/home/engli113/public_html/Reading/Travel/Tips_Saving_Money_Hotels.php
on line
232
Warning
: include(): Failed opening '../php/footer1a.php' for inclusion (include_path='.:/usr/lib/php:/usr/local/lib/php') in
/home/engli113/public_html/Reading/Travel/Tips_Saving_Money_Hotels.php
on line
232
Warning
: include(../php/footer.php): failed to open stream: No such file or directory in
/home/engli113/public_html/Reading/Travel/Tips_Saving_Money_Hotels.php
on line
234
Warning
: include(../php/footer.php): failed to open stream: No such file or directory in
/home/engli113/public_html/Reading/Travel/Tips_Saving_Money_Hotels.php
on line
234
Warning
: include(): Failed opening '../php/footer.php' for inclusion (include_path='.:/usr/lib/php:/usr/local/lib/php') in
/home/engli113/public_html/Reading/Travel/Tips_Saving_Money_Hotels.php
on line
234
Warning
: include(../php/footer1b.php): failed to open stream: No such file or directory in
/home/engli113/public_html/Reading/Travel/Tips_Saving_Money_Hotels.php
on line
235
Warning
: include(../php/footer1b.php): failed to open stream: No such file or directory in
/home/engli113/public_html/Reading/Travel/Tips_Saving_Money_Hotels.php
on line
235
Warning
: include(): Failed opening '../php/footer1b.php' for inclusion (include_path='.:/usr/lib/php:/usr/local/lib/php') in
/home/engli113/public_html/Reading/Travel/Tips_Saving_Money_Hotels.php
on line
235