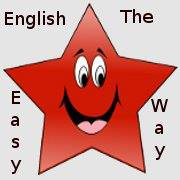 English The Easy Way
Everybody Can Learn English
Hidden Expanses When Renting An Apartment
Hidden Expanses When Renting An Apartment
When you are renting an apartment make sure that you are aware of all the expenses. The apartment that looks like a great deal can really end up costing you much more then you thought.
We do mot always realize all the hidden coats of renting an apartment, until it's to late
Here are a few of the hidden costs that you that you might encounter.
Utilities - Utilities such as cable TV, gas, electric, water etc. may or not included in your rental agreement included are
Property Tax - There is always some type of tax on properties. Check to see who is responsible for paying the taxes.
Maintenance Fees - If you choose to live in a community/complex/building etc there might be some kind of maintenance fees.
Landscaping - Gardening Upkeep - If you live in a private house or if you have a private garden find out who does the upkeep of the garden, and who is responsible for the cost of the upkeep such as the front yard, back yard etc.
Seasonal Charges Their might be additional expenses with various according to the season and the location. Seasonal expenses can include air condition, heating, pool costs, snow removal etc.
Garbage Removal - There are some places that charge you extra for the removal of garbage, unless you remove your own garbage.
Moving Fees - find out how is responsible for painting, cleaning, bug control, changing the licks etc when. you move out.
m
Laundry - If you have your own mashing washing and/or dryer or even access to a washing machine.
Storage - Do you need to rent a storage unit or is there a storage room on the premises you can rent. This can be an added cost.
Parking - Is parking included or is parking extra? If there is parking in the street is a parking permit required? A parking permit can cost extra moeny..
Pets - Pets if you have any can cost you an extra yearly fee or even a monthly fee.
Late Fees - Check what the penalties are for paying your rent late, or for any bounced checks etc.
Credit Checks - If a credit check is required find out who pays the cost of the credit check.
Hidden Expanses When Renting An Apartment

Warning: include(../php/main1c.php): failed to open stream: No such file or directory in /home/engli113/public_html/Reading/Housing/Hidden_Cost_Apt_Rental.php on line 116

Warning: include(../php/main1c.php): failed to open stream: No such file or directory in /home/engli113/public_html/Reading/Housing/Hidden_Cost_Apt_Rental.php on line 116

Warning: include(): Failed opening '../php/main1c.php' for inclusion (include_path='.:/usr/lib/php:/usr/local/lib/php') in /home/engli113/public_html/Reading/Housing/Hidden_Cost_Apt_Rental.php on line 116

Warning: include(../php/main2a.php): failed to open stream: No such file or directory in /home/engli113/public_html/Reading/Housing/Hidden_Cost_Apt_Rental.php on line 117

Warning: include(../php/main2a.php): failed to open stream: No such file or directory in /home/engli113/public_html/Reading/Housing/Hidden_Cost_Apt_Rental.php on line 117

Warning: include(): Failed opening '../php/main2a.php' for inclusion (include_path='.:/usr/lib/php:/usr/local/lib/php') in /home/engli113/public_html/Reading/Housing/Hidden_Cost_Apt_Rental.php on line 117

Warning: include(../php/main2b.php): failed to open stream: No such file or directory in /home/engli113/public_html/Reading/Housing/Hidden_Cost_Apt_Rental.php on line 118

Warning: include(../php/main2b.php): failed to open stream: No such file or directory in /home/engli113/public_html/Reading/Housing/Hidden_Cost_Apt_Rental.php on line 118

Warning: include(): Failed opening '../php/main2b.php' for inclusion (include_path='.:/usr/lib/php:/usr/local/lib/php') in /home/engli113/public_html/Reading/Housing/Hidden_Cost_Apt_Rental.php on line 118

Warning: include(../php/footer1a.php): failed to open stream: No such file or directory in /home/engli113/public_html/Reading/Housing/Hidden_Cost_Apt_Rental.php on line 119

Warning: include(../php/footer1a.php): failed to open stream: No such file or directory in /home/engli113/public_html/Reading/Housing/Hidden_Cost_Apt_Rental.php on line 119

Warning: include(): Failed opening '../php/footer1a.php' for inclusion (include_path='.:/usr/lib/php:/usr/local/lib/php') in /home/engli113/public_html/Reading/Housing/Hidden_Cost_Apt_Rental.php on line 119

Warning: include(../php/footer.php): failed to open stream: No such file or directory in /home/engli113/public_html/Reading/Housing/Hidden_Cost_Apt_Rental.php on line 121

Warning: include(../php/footer.php): failed to open stream: No such file or directory in /home/engli113/public_html/Reading/Housing/Hidden_Cost_Apt_Rental.php on line 121

Warning: include(): Failed opening '../php/footer.php' for inclusion (include_path='.:/usr/lib/php:/usr/local/lib/php') in /home/engli113/public_html/Reading/Housing/Hidden_Cost_Apt_Rental.php on line 121

Warning: include(../php/footer1b.php): failed to open stream: No such file or directory in /home/engli113/public_html/Reading/Housing/Hidden_Cost_Apt_Rental.php on line 122

Warning: include(../php/footer1b.php): failed to open stream: No such file or directory in /home/engli113/public_html/Reading/Housing/Hidden_Cost_Apt_Rental.php on line 122

Warning: include(): Failed opening '../php/footer1b.php' for inclusion (include_path='.:/usr/lib/php:/usr/local/lib/php') in /home/engli113/public_html/Reading/Housing/Hidden_Cost_Apt_Rental.php on line 122