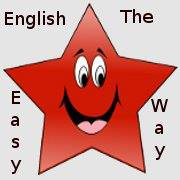 English The Easy Way
Everybody Can Learn English
Hassle Free Packing
Hassle Free Packing
Organize - Make a list of all the all the actives you are go to attend all the clothes that you will need, for your trip. If possible choose a color theme, and take only items that match that color theme.
Versatile - Plan on taking only items that are versatile, clothes that can be combination to create different outfits. Take shoes that can be used for various actives.
Choose clothes that are wrinkle free, comparable, and clothes that you like to wear.
Tip: A simple black dress, and a dark colored jacket can be worn for almost all occasions.
Don't bring unless you need it, don''t bring extra clothes.
Layer Up - instead of bring a big jacket. This way in the day you can leave some layers at the hotel.
Toiletries Bag - Pack all your to in a waterproof toiletries bag. Fill your bottles only 3/4 of the way full. This prevents bottles exploding in the plane.
Packing Tips - Roll don''t fold, clothes rolling clothes take up less room, then folding clothes.
Shoes - Put your shoes inside your socks, so that your shoes, don''t get everything dirty.
Extra Bags - Take an extra suitcase or bag for any gifts or things that you want to take home with you.
Name Tag - Make sure you put name tags, both on the outside and the inside of your luggage. Put your phone number of where your staying, how to get in touch with you.
Wash - it's a good idea to take less clothes, and wash your clothes, or take your clothes to a place where they will wash your clothes for you.
Mail - If you have a lot of things that will not fit in your luggage, sent it via mail. it's worth the money not to have the hassle of not having enough room to pack.
Hassle Free Packing
Tips For Dealing With Nosy People
Finding A Car Mechanic - Part 1
Finding A Car Mechanic - Part 2
How To Deal With High Pressure Salespeople
Money Saving Tips On Hotels - Stay at good hotels, for less money!
Tips On Savings Money To Buy A House
Hidden Expanses When Renting An Apartment
Warning
: include(../php/main1c.php): failed to open stream: No such file or directory in
/home/engli113/public_html/Reading/Travel/Packing_Hassle_Free1.php
on line
119
Warning
: include(../php/main1c.php): failed to open stream: No such file or directory in
/home/engli113/public_html/Reading/Travel/Packing_Hassle_Free1.php
on line
119
Warning
: include(): Failed opening '../php/main1c.php' for inclusion (include_path='.:/usr/lib/php:/usr/local/lib/php') in
/home/engli113/public_html/Reading/Travel/Packing_Hassle_Free1.php
on line
119
Warning
: include(../php/main2a.php): failed to open stream: No such file or directory in
/home/engli113/public_html/Reading/Travel/Packing_Hassle_Free1.php
on line
120
Warning
: include(../php/main2a.php): failed to open stream: No such file or directory in
/home/engli113/public_html/Reading/Travel/Packing_Hassle_Free1.php
on line
120
Warning
: include(): Failed opening '../php/main2a.php' for inclusion (include_path='.:/usr/lib/php:/usr/local/lib/php') in
/home/engli113/public_html/Reading/Travel/Packing_Hassle_Free1.php
on line
120
Warning
: include(../php/main2b.php): failed to open stream: No such file or directory in
/home/engli113/public_html/Reading/Travel/Packing_Hassle_Free1.php
on line
121
Warning
: include(../php/main2b.php): failed to open stream: No such file or directory in
/home/engli113/public_html/Reading/Travel/Packing_Hassle_Free1.php
on line
121
Warning
: include(): Failed opening '../php/main2b.php' for inclusion (include_path='.:/usr/lib/php:/usr/local/lib/php') in
/home/engli113/public_html/Reading/Travel/Packing_Hassle_Free1.php
on line
121
Warning
: include(../php/footer1a.php): failed to open stream: No such file or directory in
/home/engli113/public_html/Reading/Travel/Packing_Hassle_Free1.php
on line
122
Warning
: include(../php/footer1a.php): failed to open stream: No such file or directory in
/home/engli113/public_html/Reading/Travel/Packing_Hassle_Free1.php
on line
122
Warning
: include(): Failed opening '../php/footer1a.php' for inclusion (include_path='.:/usr/lib/php:/usr/local/lib/php') in
/home/engli113/public_html/Reading/Travel/Packing_Hassle_Free1.php
on line
122
Warning
: include(../php/footer.php): failed to open stream: No such file or directory in
/home/engli113/public_html/Reading/Travel/Packing_Hassle_Free1.php
on line
124
Warning
: include(../php/footer.php): failed to open stream: No such file or directory in
/home/engli113/public_html/Reading/Travel/Packing_Hassle_Free1.php
on line
124
Warning
: include(): Failed opening '../php/footer.php' for inclusion (include_path='.:/usr/lib/php:/usr/local/lib/php') in
/home/engli113/public_html/Reading/Travel/Packing_Hassle_Free1.php
on line
124
Warning
: include(../php/footer1b.php): failed to open stream: No such file or directory in
/home/engli113/public_html/Reading/Travel/Packing_Hassle_Free1.php
on line
125
Warning
: include(../php/footer1b.php): failed to open stream: No such file or directory in
/home/engli113/public_html/Reading/Travel/Packing_Hassle_Free1.php
on line
125
Warning
: include(): Failed opening '../php/footer1b.php' for inclusion (include_path='.:/usr/lib/php:/usr/local/lib/php') in
/home/engli113/public_html/Reading/Travel/Packing_Hassle_Free1.php
on line
125