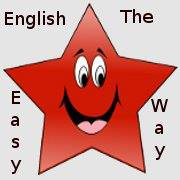 English The Easy Way
Everybody Can Learn English
Organize Your Job Search
Organize Your Job Search
When you are searching for a job it is important to stay organized. There are a few things that you will need prepare for your job search.
Log Book - make sure you log everything, phone numbers, who you spoke to, you can''t have to much information on your job search.
Faxes - date, to whom, subject etc
E-Mails - log your e-mails, write down to whom, number of time you email them, subject of the email etc
Phone Calls - date, time, whom you spoke to, and the number of times called, summery of the conversion, and if you called them or they called you
Interviews - log all the interviews you had, and with whom, and what information
Target Companies - make a list of companies that you would like to work for, reach the company and see if they have any possible job openings
Help Wanted Ads - both on-line and in the newspaper
Contacts - keep track of all contacts, how you meet them, any information you need to send them, any type of follow up that is need
Employment Agencies - keep track of all the employment agencies you registered with, and name of the person you should contact
Personal Organizer/Personal Calender/Date Book - keep track of all the appointments, interviews, follow up contacts you want to make etc
Folder - File Case/File Book - store i that you find out about different companies that might be of interest to you, and documents that you send, copies of cover letters and resumes, newspaper articles, maps that you might need etc.
Index Card - have an index card for each job, you are interested in, interviewed for, company you want to work for, and write down all the information on the card
Daily Schedule - everyday make a plan of what you are going to do that day, to look for a job.
Job Hunting
Tip For Prepare For A Job Interview
Unusual Tips For Finding A Job
Job Interview Preparation Tips
Hidden Impression - Job Hunting
Job Interview Keeping It Positive