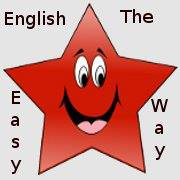 English The Easy Way
Everybody Can Learn English
Job Interview Keeping It Positive
Job Interview Keeping It Positive
TIps to Fine A Job While Unemployed
Do Not Act Depreate
Do Not Act Depreate - Do not act deprate at your job interew.
Keep Busy - Do Not let yourself get depressed.
Date of Last Job - First don't state on your resume that you are employed - when you state your last job state the date you started, but do not put the date you ended, leave it blank.
Being Inflexible - Today it is very imporatant to as flexible as you can.
Keep A Good Attitude - It is so imporatant to keep a good attitue. No one wants to hire anyone with a bad attitude
Job Huntng Routine - It is good to have a daily job hunting routine. A routine will save you a lot of time.
Develop New Skills - Learn or update your skills and or add some new skills resume.
Job Hunting
Tip For Prepare For A Job Interview
Unusual Tips For Finding A Job
Job Interview Preparation Tips
Hidden Impression - Job Hunting
Job Interview Keeping It Positive