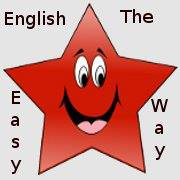 English The Easy Way
Everybody Can Learn English
English Grammar
Interrogative Determiners
Interrogative Determiners
Interrogative Determiners - the interrogative determiners are: what, which, whose. They are used to ask questions.
What
What time is it?
What are you doing?
What are you cooking for dinner?
Which
Which cake do you want to buy?
Which classes are you taking?
Which book did you like the best?
Whose
Whose car are you driving?
Whose your teacher?
Whose books are these?
Interrogative Determiners