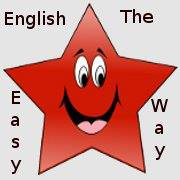 English The Easy Way
Everybody Can Learn English
English Grammar
In - At - On - Time Prepositions
In - At - On - Time Prepositions
In - At - On are used to state time.
In - At - On
At
On
In
Specific Time
Days & Dates
Period Of Time - years, months, seasons
at 2:00
on my birthday
in 2001
at lunchtime
on the first day of the school year
in a couple of months
at sunset
on 11/10/90
in the summer
at bedtime
on Tuesday
in the 1940's
Common English Time Phrases:
in the morning - because it is considered a period of time
in the afternoon
in the evening
at night
Note: We say in the morning, in the afternoon, or in the evening BUT we say "at night"
Here are some examples:
We have a meeting at 8 in the morning.
The train comes at 7:45 in the morning.
Our teacher comes to class at 9 everyday.
I go to work in the summer.
We go on holiday in the winter.
The girls go to sleep late in the summer.
The doctor is in his office on Tuesday.
We learn English on Friday.
I did not go to work on Monday.
Warning
: include(/Prepositions/In_On_At_Time_Quizzies.php): failed to open stream: No such file or directory in
/home/engli113/public_html/Prepositions/In_On_At_Time.php
on line
138
Warning
: include(): Failed opening '/Prepositions/In_On_At_Time_Quizzies.php' for inclusion (include_path='.:/usr/lib/php:/usr/local/lib/php') in
/home/engli113/public_html/Prepositions/In_On_At_Time.php
on line
138
In - At - On - Time Prepositions
In At On - Time Examples - Chart
In At On - Time Prepositions Quiz
In At On - Time Prepositions Quiz #2
In At On - Time Prepositions Quiz #3
In At On - Time Prepositions Quiz #4
In At On - Time Prepositions Quiz #5
In At On - Place Prepositions Quiz #1