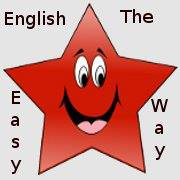 English The Easy Way
Everybody Can Learn English
English Grammar
As + Adjective + As
As + Adjective + As
As... As - is used to compare two things that are the same or equal.
The apple is as good as the orange.
The cake is the as cheap as the pie.
My phone is as good as the in the store.
The car is as expensive as the boat.
Today is as hot as it was yesterday.
Silver is not as expensive as gold.
As + Adjective + As
Comparative Adjective Structure
As...As Comparative Adjectives
Using 2 & 3 Adjective Together
Superlative Adjective Structure