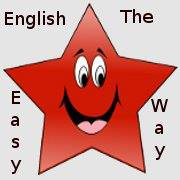 English The Easy Way
Everybody Can Learn English
Resumes & Cover Letters
What is a cover letter?
What is a cover letter?
What is a cover letter?
A cover letter is a short letter that states the reason you are sending him/her your resume. It is the first impression that your potential employer will have of you. A cover letter should be accommodated with each resume that you submit.
A new cover letter should be written and tailored for each position you are applying. It is important that you take the time to write the cover letter properly. Don't use that same cover letter for each job and just change a few of the words. Keep your cover letter short and to the point.
The cover letter should state:
Why you are contacting him/her?

A brief outline of your skills, qualifications, education and work experiences.

How you found out about the job?

Give him/her a reason to want to look at your resume.
The cover letter is state the following about yourself:
Your ability to write.

Your written commutation skills.

An outline of your skills.

The reason you are writing your cover letter.

An overall image of who you are, and your level of intelligence.
What is a cover letter?
Resume's Educational Information
Your Resume's Education Placement
What should included in a cover letter?