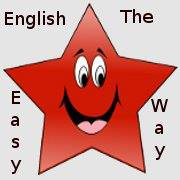 English The Easy Way
Everybody Can Learn English
LinkedIn For Job Hunting
LinkedIn For Job Hunting
LinkedIn can be a good tool for job hunting, but LinkedIn can hurt you too. It is important to create really good professional profile, you might want to create a seprate profile for your job search.
Your LinkedIn Profile Tips:
Make sure the profile you presents the job market that are you looking to get into.
Photo - Post a simple photo of yourself from the shoulders, dressed in professional shirt, and/or tie, well groomed.
\
Current Job - If you do not have a job, you can write independent, or open to opportunity''s, or you can just leave that part of your profile out, don''t write unemployed.
Past Positions - Use caution when posting information about your previous job, you do not want total strangers to contact your previous employer.
Company - State the type of business it is/was, don''t put the exact name of the company, remember you do not know who is going to see it, and who is going to contact your previous co-workers and/or bosses. The last thing you want to do is upset them because someone is causing them trouble.
Date Worked - If you did not work at a job for a very long time, you might be better off if you just state the year that you worked without stating the months.
Summery - this is where you should get creative, and sum up your qualities, make sure you keep it professional, don''t state your personal interests, hobbies etc unless it is going to help you with your job search.
Professional Experience & Goals- State your over all experience, make sure you present it in a positive and upbeat way. Keep it simple, but to the point. Use an outline form, so it is easier to read. Keep your sentences short and to the point for easy reading.
Specialties - State any specialties that you have, and if you don''t have any "specialties", then get creative, keep it simple, write short sentences and put it in an outline form.
Resume - When you put your resume online, don''t put your street address, online use a P.O.Box or just put the area you live in, or do not put your home phone, use your email address. If someone wants more information, send it to them privately. The same rules apply as your profile, remember safety first.
Recommendations - Make sure your recommendations reflect the correct image that you want to present. You do not want 100''s of people that really don''t know you, recommending you. Remember usually quality is better then quantity.
Job Hunting
Tip For Prepare For A Job Interview
Unusual Tips For Finding A Job
Job Interview Preparation Tips
Hidden Impression - Job Hunting
Job Interview Keeping It Positive