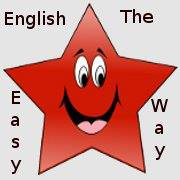 English The Easy Way
Everybody Can Learn English
Hidden Job Skills
Hidden Job Skills
People always seem to ask the same question? What kind of job should can I get? What is a good job for me? There are no simple answers, but I can tell you that there are simple ways for you to figure this out.
You might be surprised to discover that you have many skills that are needed on the job market..
Here is a list of questions you should answer in order to help you to discover skills that are needed in the job market.
List all the computer programs that you know, and add typing speed if you can type
Do you have any hobbies, such as cooking, traveling, sewing/crafts, music, sports etc.
How about your social skills, are you a outgoing person, do you like to help people, do you like to work alone
Are you the kind of person that is good at drawing and/or creating?
Do you like to work alone or do you like to work with people? Are you a leader?
Are you the kind of person that likes to work outside, in a office, in one place or different places?
These are questions that you should ask your self, once you answer the it will help you to realize the direction that you should take your job search. An example would be if your good at sports and your great at working with people, then you could maybe work with kids or start to teach adults via a community center or local club.
If you like to help people, the you can maybe work with people that are older, or people with special needs etc.
If your the good at convicting people of things, then maybe you can work in sales.
It is very important that you try to match your skills to your job.
Job Hunting
Tip For Prepare For A Job Interview
Unusual Tips For Finding A Job
Job Interview Preparation Tips
Hidden Impression - Job Hunting
Job Interview Keeping It Positive