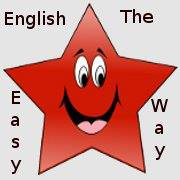 English The Easy Way
Everybody Can Learn English
English Grammar
Modal Verbs
Modal Verbs
What are model verbs?
Model verbs are also called auxiliary verbs, helping verbs and model auxiliaries.
Model verbs are not complete verbs, and they can only be used with a verb.
Model verbs stay in the base form.
Modals Verbs
Must - I must go to the store.
Could - I could come over next week.
Must Not - The girls must not be late for school.
May - The girls may stay out late.
Might - We might have money soon.
Should - My husband should come home soon.
Model verbs are used to answer can, will, shall, ought to, must, need, may questions in the short form.
Yes, I do.
Yes, we can.
No, I do not.
Modal Verbs
Main Verb Tense Quiz #2 Download the PDF