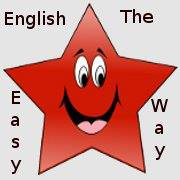 English The Easy Way
Everybody Can Learn English
Commonly Confused Words
Draw & Drawer
Draw & Drawer
Draw - to make a picture with a pencil or pen
I do not like to draw in art class.
Do you like to draw or paint?
Are you good at drawing?
I want to learn how to draw.
We can not draw very well.
Our teacher told us to draw a picture of nature.
Drawer - a sliding box that is used for storage
We need to clean all the drawers in the closet.
How many drawers are not being used?
My mother told us to put all our clothes in the drawers.
I want to paint the drawers black, and keep the doors white.
There are pens in the drawer.
The girls found some money in the bottom of the drawer.
Draw & Drawer
Confusing Words Staring With A
Confusing Words Staring With B
Confusing Words Staring With C - D
Confusing Words Staring With E - F - G
Confusing Words Staring With H - I
Confusing Words Staring With J - K - L - M - N - O
Confusing Words Staring With P - Q - R
Confusing Words Staring With S
Confusing Words Staring With T