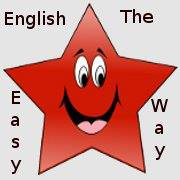 English The Easy Way
Everybody Can Learn English
Commonly Confused Words
Quiet & Quit
Quiet & Quit
Quiet - no noise
I need everyone to stay quiet.
The girls are never quiet. They make so much noise.
It is very quiet on the beach.
Everyone needs to be quiet during the test.
Quit - to stop doing something
Do you want to quit your job?
It is not good to quit school. It is good to stay in school.
We are going to quit taking the bus. We are going to buy a car.
I want to quit smoking.
Road & Street
Price & Prize With Voice/Audio
Confusing Words Staring With A
Confusing Words Staring With B
Confusing Words Staring With C - D
Confusing Words Staring With E - F - G
Confusing Words Staring With H - I
Confusing Words Staring With J - K - L - M - N - O
Confusing Words Staring With P - Q - R
Confusing Words Staring With S
Confusing Words Staring With T