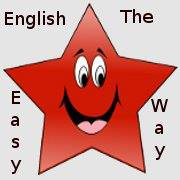 English The Easy Way
Everybody Can Learn English
Commonly Confused Words
Pretty & Pretty Good
Pretty & Pretty Good
Pretty - beautiful; nice looking
Your sister is very pretty.
The picture is pretty. I want to buy it.
The dress is pretty.
The flowers are very pretty.
The girls look so pretty, in their new dresses.
Pretty Good - quite good; better than average, but not great
Your English is pretty good.
The trip was pretty good, but not great.
The movie was pretty good, but I do not want to watch it again.
The coffee at the new coffee shop is pretty good. You should try eating there.
My new computer is pretty good.
Pretty & Pretty Good
Price & Prize With Voice/Audio
Confusing Words Staring With A
Confusing Words Staring With B
Confusing Words Staring With C - D
Confusing Words Staring With E - F - G
Confusing Words Staring With H - I
Confusing Words Staring With J - K - L - M - N - O
Confusing Words Staring With P - Q - R
Confusing Words Staring With S
Confusing Words Staring With T